The latest company industry trends sharing, master the first-hand information Kommander
News
The Real 4K Mini Switcher for Safety and Performance
Safe and reliable, safeguards stage broadcast control, with outstanding performance,
The first mini scenario switcher K1 of the industry - the real 4K switcher special for safety and performance.
K1
Special for the safety on performance spot, covered with 6 layers of shields:
1 Support scenario pre-editing, one key effect push, preventing misoperation.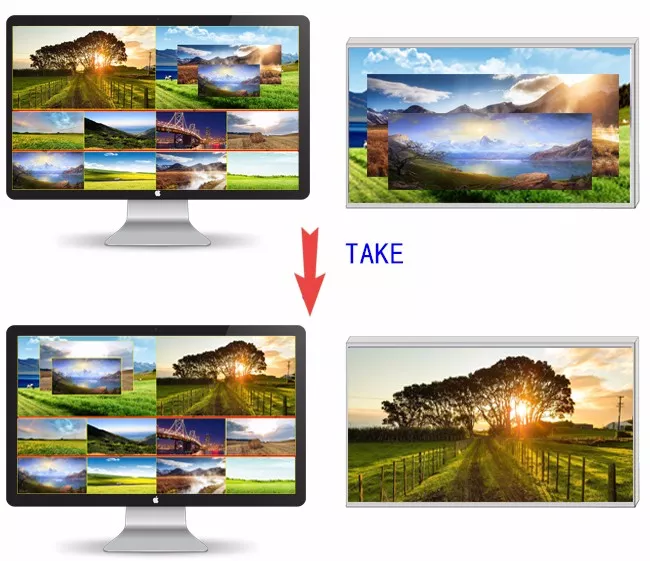 2.Real-time capturing of output as the main KV, and automatic switching of lost signals as main KV.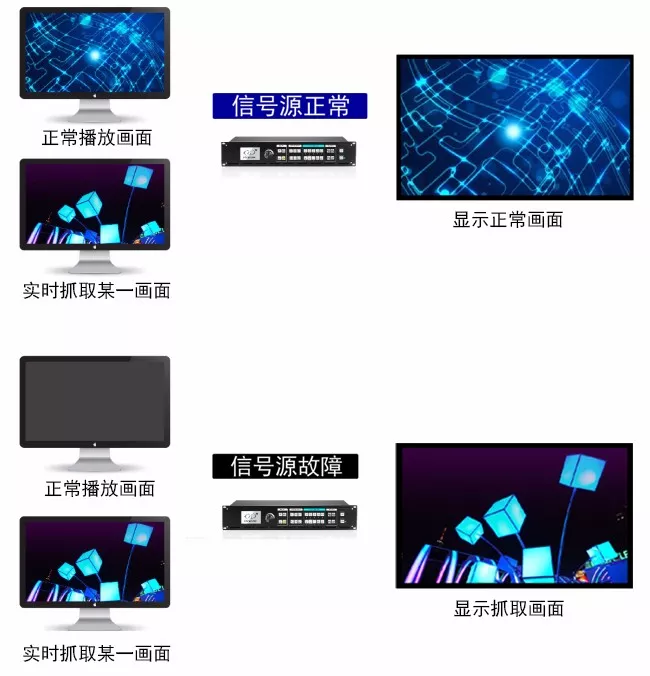 3.Two channels of 4K@60Hz Display Port input signal hot backup.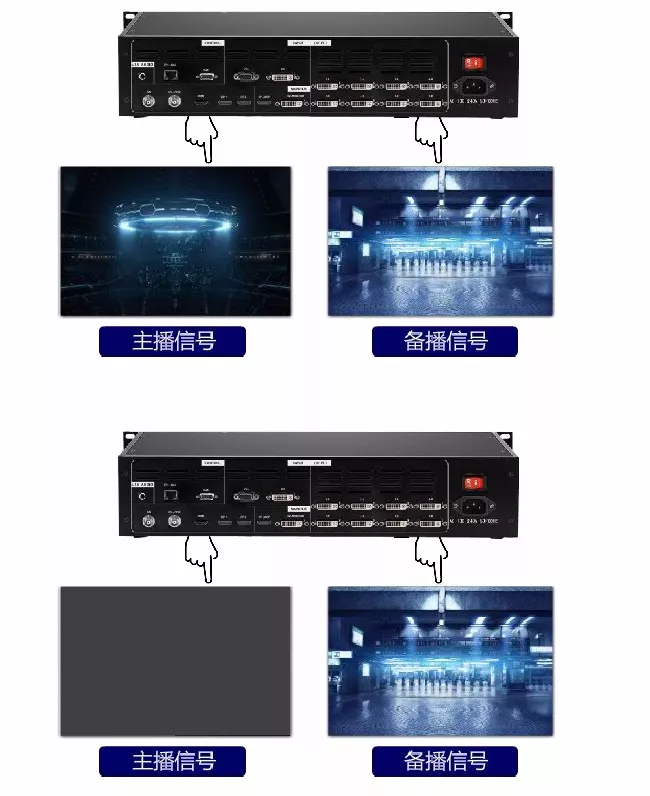 4.Seamless joint with Kommander F2 server, if any accident occurs on broadcast control system, it could switch to the backup Kommander server automatically.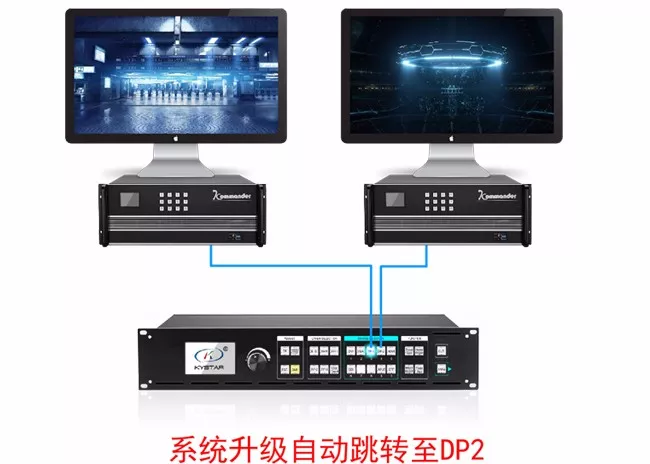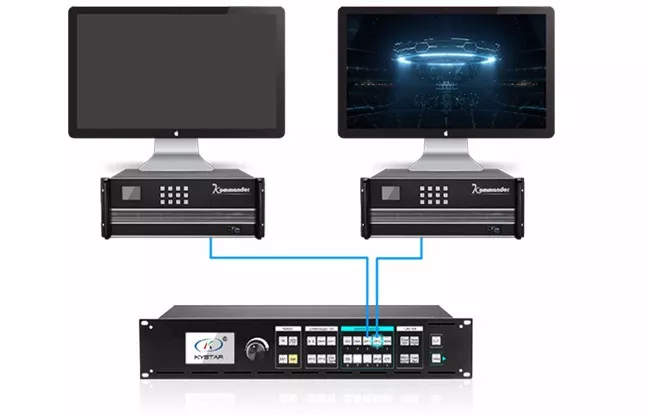 5.Output (four main and four backup), convenient for establishing backup system.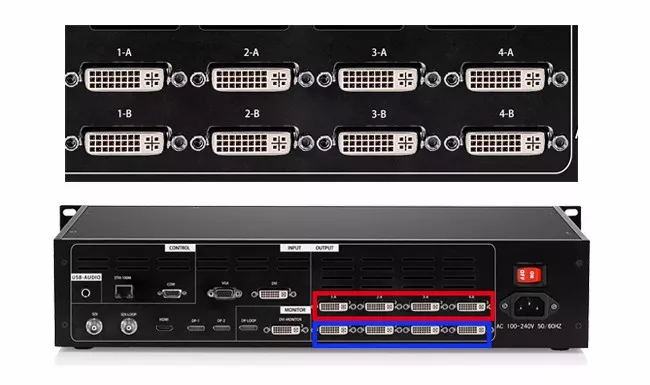 6.Built-in military-level power supply anti-jamming filter, corresponds to complicated power supply environment on site.
Special for effect on performance spot - with 7 weapons in hands:
1.Two channels of 4K@60Hz Display Port input, support custom EDID, lock signal source output point-to-point resolution, and guarantee screen definition from the root.
2.Support random layout of 4 layers in the 4-port splicing mode, solving industrial difficulties.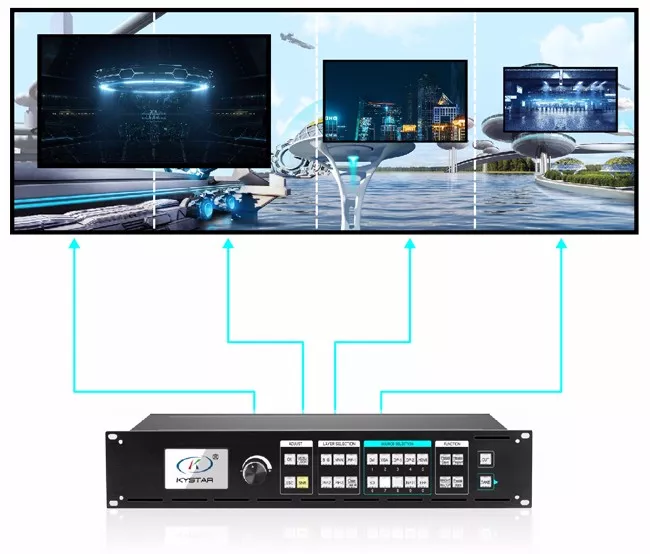 3.Support three splicing modes of horizontal, vertical and shaped splicing, the load carrying is up to 16000 points x 8000 points (width x height), and the total points reach 10M.
4.All layers support matting, transparency adjustment and edge feather, displaying the optimal effect.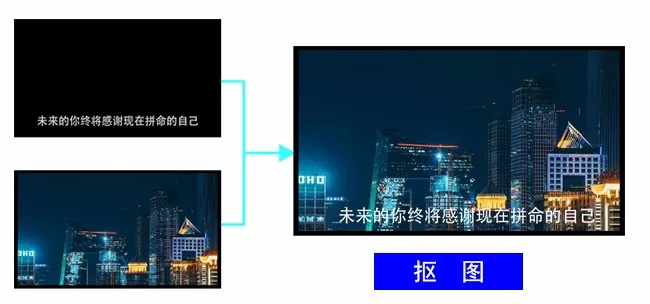 5.Support more than ten scene switching effects such as straight cutting, fade-in fade-out, push screen etc., support One Key Take and Cut.

6.Monitor output port real-time multi-screen, monitor all input signals and PVW/PGM, the field condition is clear.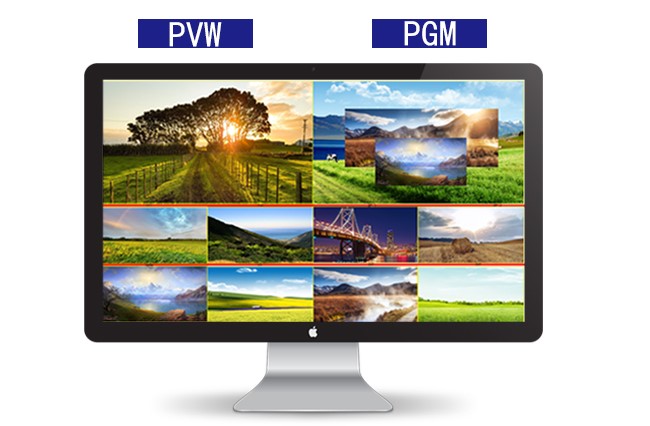 7.Support KC100 control.

K1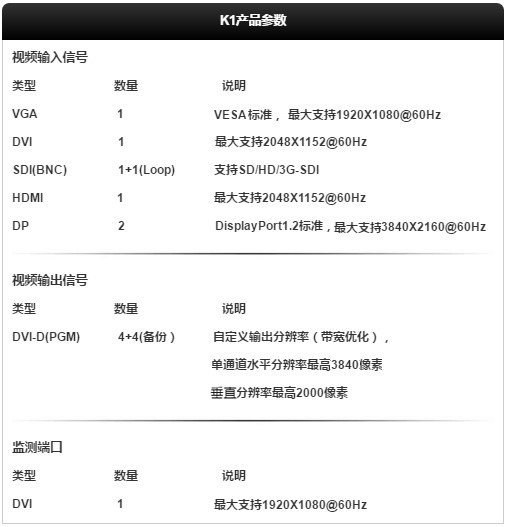 The real 4K switcher for safety and performance